Home improvement is a never-ending process. There are always new things to fix or upgrade, and most homeowners don't know where to start. This blog post will give you valuable home remodeling ideas on what types of projects are possible for the average homeowner without any construction experience, as well as tips for how to make your remodeling project go smoothly.
Replace all your light bulbs with LED lights
Replacing all the bulbs in your house with LEDs will save money on energy costs and help reduce pollution. LED light bulbs are much more durable, last longer and use less energy than incandescent or CFL lights. They are also more environmentally friendly and mercury-free. Overall, replacing all your light bulbs with LEDs is a simple and inexpensive way to reduce energy usage in your home and conserve the environment.
Hire professional contractors
Many homeowners don't realize how dangerous it can be to attempt do-it-yourself projects around the house without any experience or training. Hiring professionals to do the work for you is a much safer option. A good contractor will have experience, training, and the necessary building materials and equipment needed to complete your home renovation project safely. Furthermore, they can advise you on getting building permits and can provide helpful insight into various home renovation tips.
Do not remove lead paint yourself
Removing lead-based paints can expose your home to toxic chemicals and create a hazardous work environment for any future house occupants. This is why it's crucial to hire professional contractors who have experience working with these materials safely. Doing it yourself can expose you to dangerous levels of toxins that are harmful, especially for children.
Replace your old windows with new, energy-efficient ones
For those still using the same windows on your house when it was built 20 or 30 years ago, it's time to upgrade them. If they leak during rainstorms or drafts of cold air sneak through in winter, replace them now before more damage is done and your energy bills skyrocket. New windows will increase the value of your home and help keep you cozy and comfortable inside during the winter months without spending a lot on unexpected costs by allowing for improved energy efficiency.
Get rid of any excess furniture
Do you have a lot of small pieces of furniture that don't get used? If your dining room set only has two chairs out of the four available, sell them on Craigslist to get some quick cash or give them away to family and friends. You'll free up a lot of space in your home while making extra room for the home renovation process you may want to plan.
Add an outdoor rug to create more space for relaxing outside
If you have a small yard or porch, adding an outdoor rug will give it more of the feel of being outdoors. This is also great for enjoying your backyard during the spring and summer months with friends and family. Outdoor rugs are easy to clean by hosing them off outside if they get dirty from pets or soiled shoes.
Get rid of clutter around the house
Clutter can be distracting to anyone who enters your home. It can seem like you don't have enough storage space, making visitors think there isn't room for them if they visit. If you're dealing with a lot of clutter around the house, this might be an opportune time to start organizing and getting rid of anything that doesn't belong or that you no longer use. It will help keep your entire room clean and organized, as well as make it look like a more inviting space for guests to come in and stay awhile.
Paint your front door a bright color to make it stand out 
If you're looking to add a pop of color and make your home more inviting from the street, consider painting your front glass doors a bright color. If red is too much for you, other options such as aqua or yellow will stand out better than a traditional brown or black door. You can also paint metal hardware around windows and doors a contrasting color to make everything pop.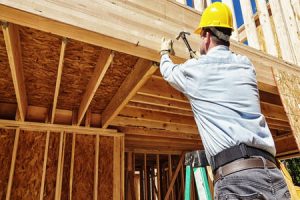 Install a new mailbox that matches your home's exterior design
Your mailbox is usually one of the first things people notice when they drive or walk by your house and should be in your home renovation plan. If it's old and rusted out, consider replacing it with a new matching exterior design to match your home – you'll be surprised at how much better this looks! Replacing an old, tattered mailbox with a brand new look will improve your home's curb appeal and make it more inviting to visitors.
Add new landscaping
If you're looking for a way to improve the exterior of your house, consider replacing old plants with new ones that will thrive in the current climate. This is also a great time to clean up any dead plants or weeds that may be growing around your front and backyard. If you have a flowerbed near the front of your house, clean it out and plant new flowers during springtime to give the area some color while also adding curb appeal and resale value.
Add outdoor string lighting for ambiance
If you want to add a focal point with more light at night, but don't want to spend a lot of money on big lights or electrical renovation work, consider adding outdoor string lighting. String lighting is easy to install with only the use of zip ties and can give your porch area more ambiance than traditional outdoor light fixtures.
We Are Your Home Remodel Experts!
Scherer Enterprises specializes in home improvement projects that will give your living space a new lease of life. From kitchen remodeling and interior customizations to home additions, give us a call anytime, and our remodeling contractor Vancouver WA will take care of the rest!