Custom Homes Vancouver WA Loves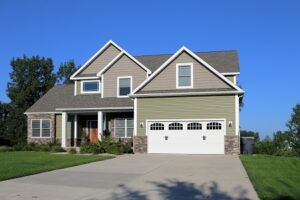 We provide custom home building services in Vancouver, WA and Clark County. Call 360-573-5268!
Scherer Enterprises is a strategically located development company with remodeling contractors in Vancouver, WA. Scherer Enterprises has a keen familiarity with the neighborhoods, ordinances, design approval, procedures, and permit processes, and that has made us extremely popular and reputable for custom homes in Vancouver, WA, Ridgefield, and Battle Ground.
A Remodeling Contractor Vancouver Relys On
Scherer Enterprises offers a full range of owner representative development advisory services that have historically not been available under one roof directly to homeowners and commercial property owners alike. The development, construction, and remodeling services provided cover the entire spectrum required during the conception, development, and building process, including: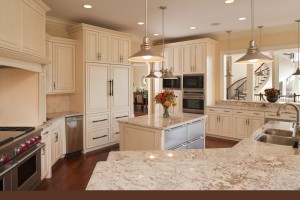 Land Acquisition and Property Purchase Due Diligence Assistance
Home and Project Design and Architect Coordination
Neighborhood Relations, Governmental Approvals, and Building Permit Coordination
General Contractor and Subcontractor Management
Complete Budget, Expense Disbursement, and Bank Draw Management
These services ensure that our client's interest is fully represented at a highly professional level throughout the complete remodel process, and it eliminates the conflicts inherent when entrusting these responsibilities to a developer, architect or general contractor. The custom home process provides owners a comprehensive fiduciary oversight service not currently provided by our remodeling contractor competitors in Washington.
Trust in Our Custom Home Builders
The Scherer Enterprises team is comprised of a highly respected, talented, and quality-orientated group of professionals and remodeling contractors in Vancouver, WA, who combine their expertise and skills on every project, from home additions to kitchen remodeling and bathroom remodeling. The company and its team members have a firm commitment to high-value creation and enduring quality. We are confident that our client-driven services will make the construction process a smooth, predictable and, most importantly, enjoyable experience for our clients.
Contact a Custom Home Contractor in Vancouver
At Scherer Enterprises, we take pride in offering exceptional homes that are tailored to meet the unique needs and desires of our clients. With our extensive experience in building custom houses and expertise in the industry, we understand that a home is not just a structure but a reflection of one's individuality and lifestyle. Our team of highly skilled professionals collaborates closely with each client to ensure that their vision is brought to life throughout the entire process, from the initial design phase to the final construction. We strive to surpass expectations by delivering unparalleled craftsmanship, attention to detail, and a commitment to quality. At Scherer Enterprises, we are dedicated to creating dream homes that are both functional and aesthetically pleasing, providing a seamless and satisfying experience for every homeowner.
Call us today for an in-depth remodel contractor consultation on building your dream home at 360-573-5268, or fill out our brief inquiry form. We will be glad to discuss how we can make your custom-built home project come to life.
Vancouver Custom Homes Resources