Premium and professional home additions for your Vancouver WA residence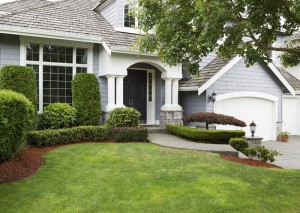 Need a new room for a new child or a home office? Want a deck or enclosed porch where you can enjoy your morning coffee with a view? Or would you like to add a fully-functioning apartment in your basement, and increase your income by renting it out? All of these home additions in Vancouver, WA will increase the value of your home and improve its functionality. At Scherer Enterprises our remodeling contractor team can make your home addition dreams come true.
Building home additions lends your house a brand new feel and adds amazing functionality to previously unused spaces, ultimately bringing out their full potential. Adding a garage, for example, brings  monetary value to your home, increases your storage space, and protects your car from the elements, making your house feel like an extravagant custom-made residence. For aging family members, adding ramps and ease of access to the home can extend the time they are able to live with you. Custom bathroom remodeling or a new kitchen remodeling job can also breath new life into spaces your family uses every day. Adding a home theater space or building each of your kids a room of their own are also ways that home additions can improve the way you live. The possibilities are endless with the help of our remodeling contractors in Vancouver, WA: an art room, a soundproof attic for music lessons, a chicken coop…or more!
Designing a Home Addition from scratch for Vancouver WA
At Scherer Enterprises, we strive to bring the home additions of your dreams to life. We take time to analyze your space, determine your needs and desires for the area, and discuss all the possibilities of what your current home can become. You get to be a part of the design or remodeling process. And of course, nothing begins until you approve the detailed plans we set out for your home improvement project. Our skilled contractors can work on any variety of home additions and are also able to scale the design to fit your budgetary needs.
Some home additions we offer include:
Additional Rooms
Decks and Patios
Garages
Outbuildings
Basement Apartments
Sun rooms
Two story extensions
Mother-in-Law Apartments
And More!
Besides larger-scale home additions, Scherer Enterprises can also accomplish small jobs like adding doors, siding, and windows to your Vancouver, WA home. We even have extensive experience in roofing and field mowing. This range of improvement options can add to the energy efficiency and safety of your home. Also feel free to ask about our eco-friendly materials and building options; we care about the environment and are eager to use green building choices.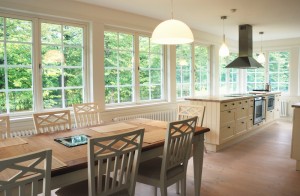 Why go to the discomfort of buying a new home and moving when you can have the beauty and functionality you need right where you are? Increase the value of your home while creating new space with a home addition. At Scherer Enterprises our contractors have the testimonials to prove their exceptional home addition skills and amazing remodeling abilities.
We have been a trusted name for construction and remodeling in Vancouver, WA for many years. Our work is honest, our communication is open, and our pricing is upfront and more than competitive. That is why people come to us again and again—and they tell their friends!