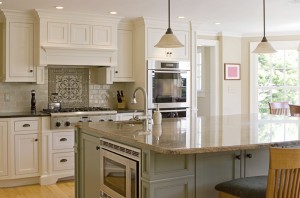 Remodeling
We provide home Remodeling in Vancouver, WA for Kitchens, Bathrooms, Bedrooms, Living Rooms, Laundry Rooms, and more! Call 360-573-5268!
Remodeling Services
Remodel your Vancouver Home With Industry Experts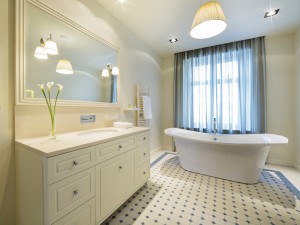 Vancouver, WA home remodeling projects come in many shapes and sizes. From updating the kitchen or basement to undertaking a large-scale bathroom renovation, homeowners often struggle to complete these very involved projects on time and within their budgets. It's crucial to hire an experienced and trustworthy remodeling contractor with a proven track record of successful projects and customer approval. Luckily, Scherer Enterprises has extensive experience in helping Vancouver residents build out their home renovation. We're available to suit any of your home improvement plans.
We've managed projects in a wide variety of homes during our time helping Vancouver residents with their remodeling projects. Our projects have included newer homes that need to make adjustments, but we've also carried out extensive remodeling for older houses that require particular care and attention. Our Vancouver remodeling experts have extensive experience working within the increased structural demands from these older homes, often managing aging electrical and plumbing systems as well as the potential presence of asbestos and lead-based paints. In order for you to take advantage of the full value of your investment, it's critical that any changes look like they were part of the original design of your custom home, and not just added on. We are here to make the renovation of your dreams a reality ― without disrupting the integrity of your home.
At Scherer Enterprises we specialize in remodeling Vancouver, WA and we have the experience to make sure your project is done right.
Remodeling Professionals For Any Home Project
Scherer Enterprises' expert team regularly works on an extensive range of home remodeling projects. Whether you hope to completely overhaul a room or are planning some minor adjustments and additions, we can carry out your plans on a meticulously professional level. Some of our specialties include:.
Home Additions
As your life grows and changes, so should your Vancouver home. Adding a new room, deck, or even floor can lend the improvement to your home that will reflect a new stage in your life. Let us help you plan and piece together a new extension of your home. No matter how big or small the project is, we'll make it as stress-free as possible.
Bathroom Renovations
Remodeling your bathroom can be a taller task than expected, but it can also inspire joy with newly constructed style and utility. We'll help you choose the right products to make your bathroom a beautiful place of peace.
Kitchen Renovations
Breath new life into your kitchen with new countertops, sinks, and flooring. We'll walk you through each step of this ambitious project to make your kitchen a welcoming space that's built for long term use and comfortability.
Choose the Right Vancouver, WA Remodeling Company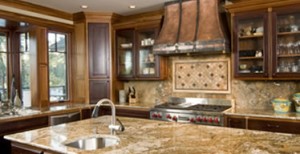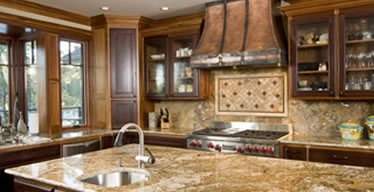 When you choose Scherer Enterprises, you get a team of dedicated remodeling professionals with a proven track record of customer satisfaction in Vancouver. Our experienced project managers and team leaders keep your Vancouver remodeling project on track and provide you with detailed information about your choices and options at every stage of the project.
Call Scherer Enterprises in Vancouver, WA today for any of your remodeling needs. Whether you're looking to start a new renovation project in your kitchen and bathroom or you're hoping to expand your house entirely with new additions, we'll help bring your home renovation dreams to life.